The Comet Model News
Nancy Kapitanoff recently emailed me:
"I have produced a short film documentary, THE COMET MODEL NEWS, which features a brief history of the Comet Model Airplane & Supply Co. of Chicago, established in 1929 by two high school boys with an initial capital of $5. Model airplane meets, Comet model events, and profiles of the men and women who made Comet prosper are depicted in 8mm color and 16mm black-and-white film footage dating from 1937 to 1941. Some of that footage was shot by my Dad, who became the West Coast sales representative for Comet Model in 1933 and opened a storefront office in Hollywood in 1934. My mother was the head bookkeeper for the company, in Chicago, from 1936 until 1941, when she married my dad and moved to Los Angeles.
"The DVD also includes a 12-minute silent film produced by the Comet Model company in 1939, BUILDING AND FLYING A MODEL AIRPLANE."
I obtained a copy, and thoroughly enjoyed it. Nancy adds depth to many famous names I've come to take for granted, and the vintage film footage is enthralling. Those who lived though the era will find this a record of fond memories. For people like me who are young enough to have only heard stories, the video provides a captivating glimpse at the beginnings of our hobby. There are even some moments of early indoor models.
From the International Plastic Modelers' Society USA website:
http://www.ipmsusa2.org/Reviews/Books/Historical-Bio/comet_model_news/comet_model_news.htm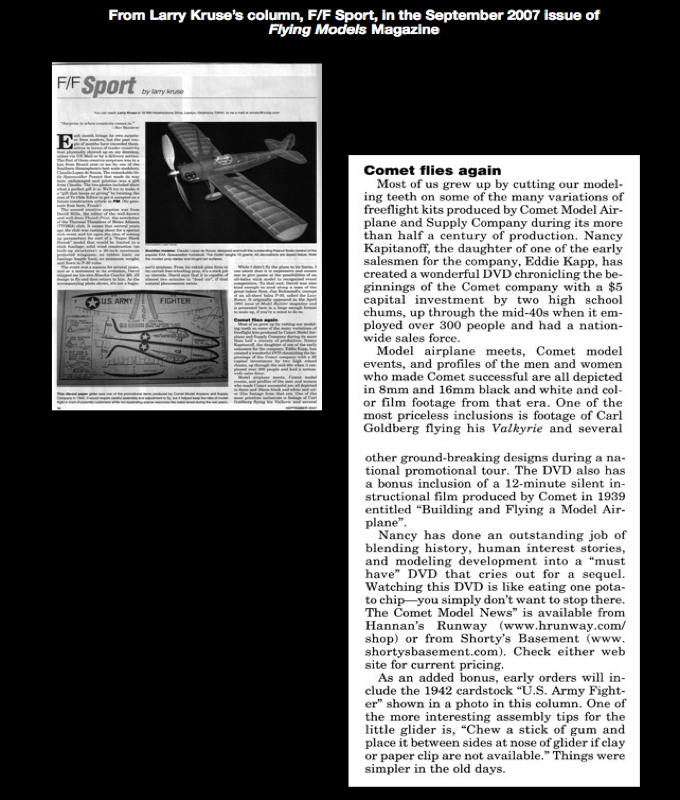 To contact Larry Kruse: aircats(at)lvcisp.com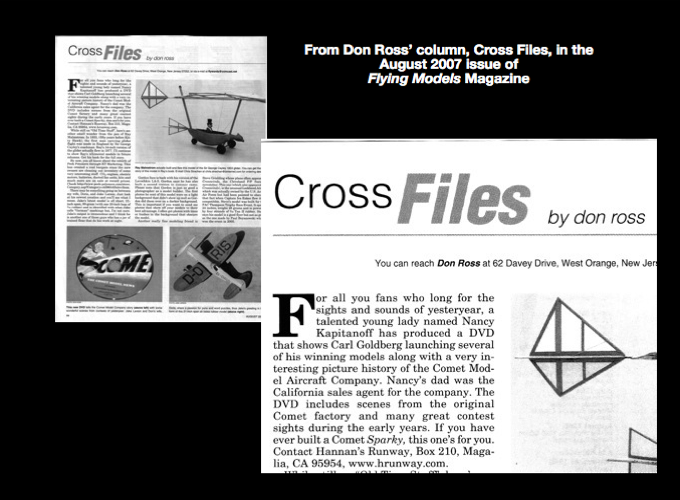 To contact Don Ross:
www.flywords.net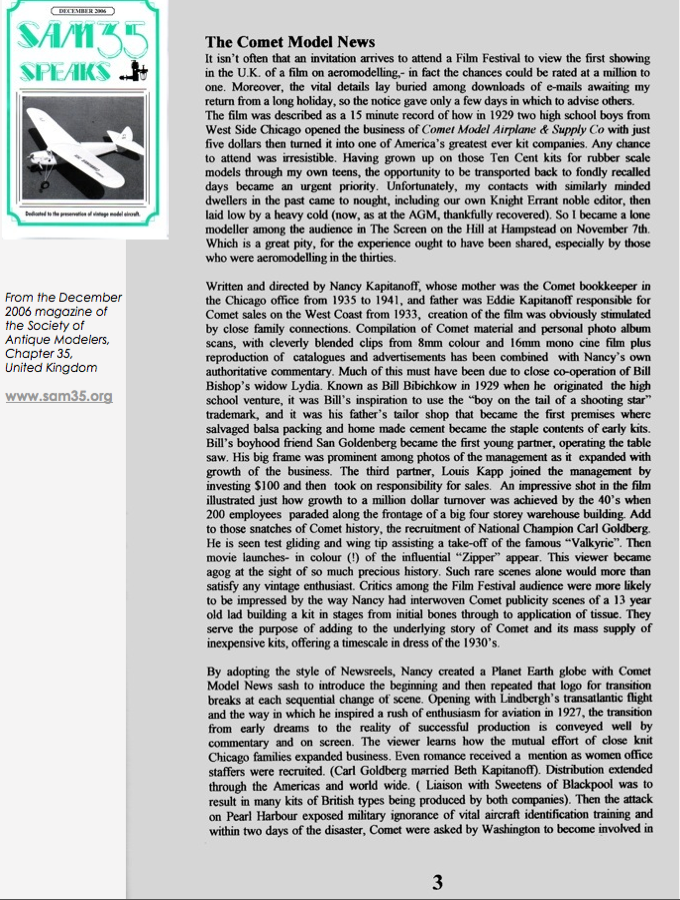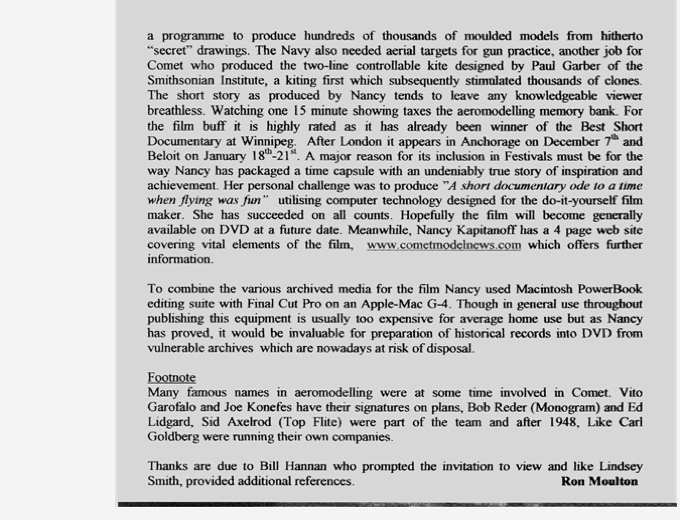 From The KAPA (Kits And Plans Antiquitous) Kollector - December 2006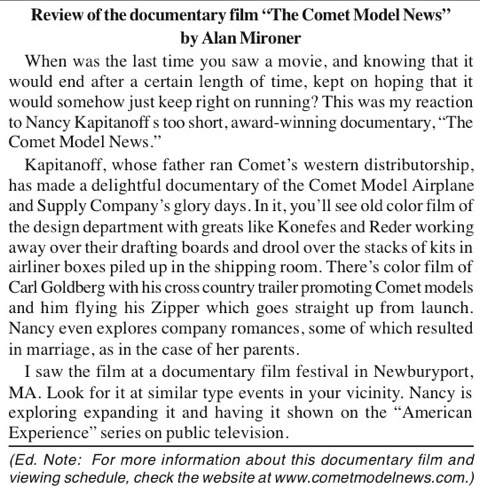 Web article on a screening of THE COMET MODEL NEWS for the Black Sheep Squadron Model Airplane Club,
February 2007